China International Battery Fair (CIBF) is organized by China Chemical and Physical Power Industry Association, which is an important bridge and platform for Chinese battery industry chain enterprises to connect with the global industry.

The 15th Shenzhen International Battery Technology Fair/Exhibition (CIBF2023), with the theme of "Power Battery, Energy Storage Battery and Fuel Cell", is expected to be held on May 16-18, 2023 at Shenzhen International Convention and Exhibition Center, which will attract more than 2,000 professionals from more than 50 countries and regions. NEWARE will also participate in the exhibition, through product exhibitions, technical exchanges, business negotiations, and industry colleagues to discuss the latest progress of power batteries, energy storage batteries, fuel cells and various materials, and collaborate to promote the exchange and integration of cutting-edge battery technology in China.
More Info on NEWARE TECHNOLOGY LIMITED
NEWARE, founded in 1998, is dedicated to providing high-performance battery testing systems, chemical composition sorting systems, environmental test chambers, NEWARE AI, MES and automated production line projects for global battery production, new energy vehicle production, energy storage battery supporting enterprises, national quality inspection departments, universities and research institutions.
The rapid development of battery industry has put forward a higher level of requirements for testing equipment. NEWARE focuses on diversified technological innovation, and based on its profound technical reserve and application research and development capabilities, has made important breakthroughs in the accuracy and energy efficiency of hardware equipment, so that the accuracy and reliability of testing results have reached a higher level. The product series have been iteratively upgraded to form a product lineup with diverse specifications and models, which can adapt to different battery types and capacity ranges. At the same time, we can provide customized battery testing solutions for different testing needs to meet the testing requirements of customers under different application scenarios.
With the rapid development of digital economy, NEWARE has independently developed "NEWARE LabTech" and "NEWARE Store" App with its keen market response ability, which connects remote intelligent control, asset management, research procurement and research community, so that hardware and software are linked into a whole. It can realize human-machine interaction and intelligent processing, and provide efficient and flexible intelligent laboratory solutions for front-line researchers.
Main Products we display
● Battery Testing Equipment

NEWARE battery testing equipment has five series, namely CT-4000, CT/CTE-5000, CE-6000, CT/CTE-8000, CT-9000 series, which are suitable for 3C digital batteries, power batteries, energy storage batteries and battery material research, etc. They can test the battery cycle life under specific environment and according to certain setting parameters to test its performance indicators.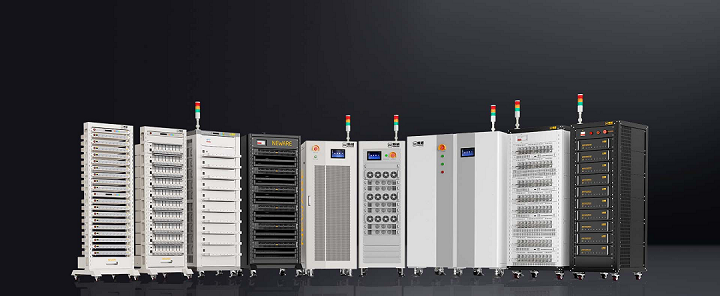 ● Environmental test chamber
It can provide the required high temperature, low temperature and constant temperature environment for battery charging and discharging and safety performance testing, and make the tested sample achieve the expected test effect by simulating the environment.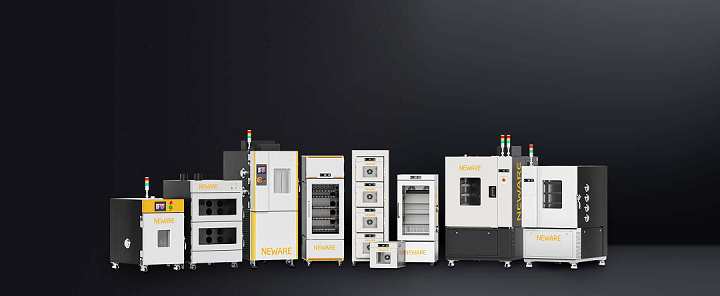 ● NEWARE LabTech App
Centering on NEWARE battery testing equipment, integrating IoT products and services extended by NEWARE, with built-in intelligent control, shopping mall, lecture hall and after-sales functions, it is a service platform aiming at building a laboratory wisdom ecosystem.
● NEWARE Store App
Advocating the concept of "no worries for scientific research, no worries for procurement", it can procure 14 major products such as battery charging and discharging equipment, battery preparation and experimental consumables with one click, including paper selection, scientific research circle and information sharing section, covering all aspects of scientific experiments.
Booth No.: Hall 7, Stand T025
Official website: https://www.neware.com.cn
We sincerely welcome your visit!
---
Shenzhen Office: NEWARE TECHNOLOGY LIMITED
15/F, Tower 3, Excellence City, No.128, Zhongkang Rd., Shenzhen, CHINA 518049

Stay in the loop! Scan the QR code for exciting content and stay informed.